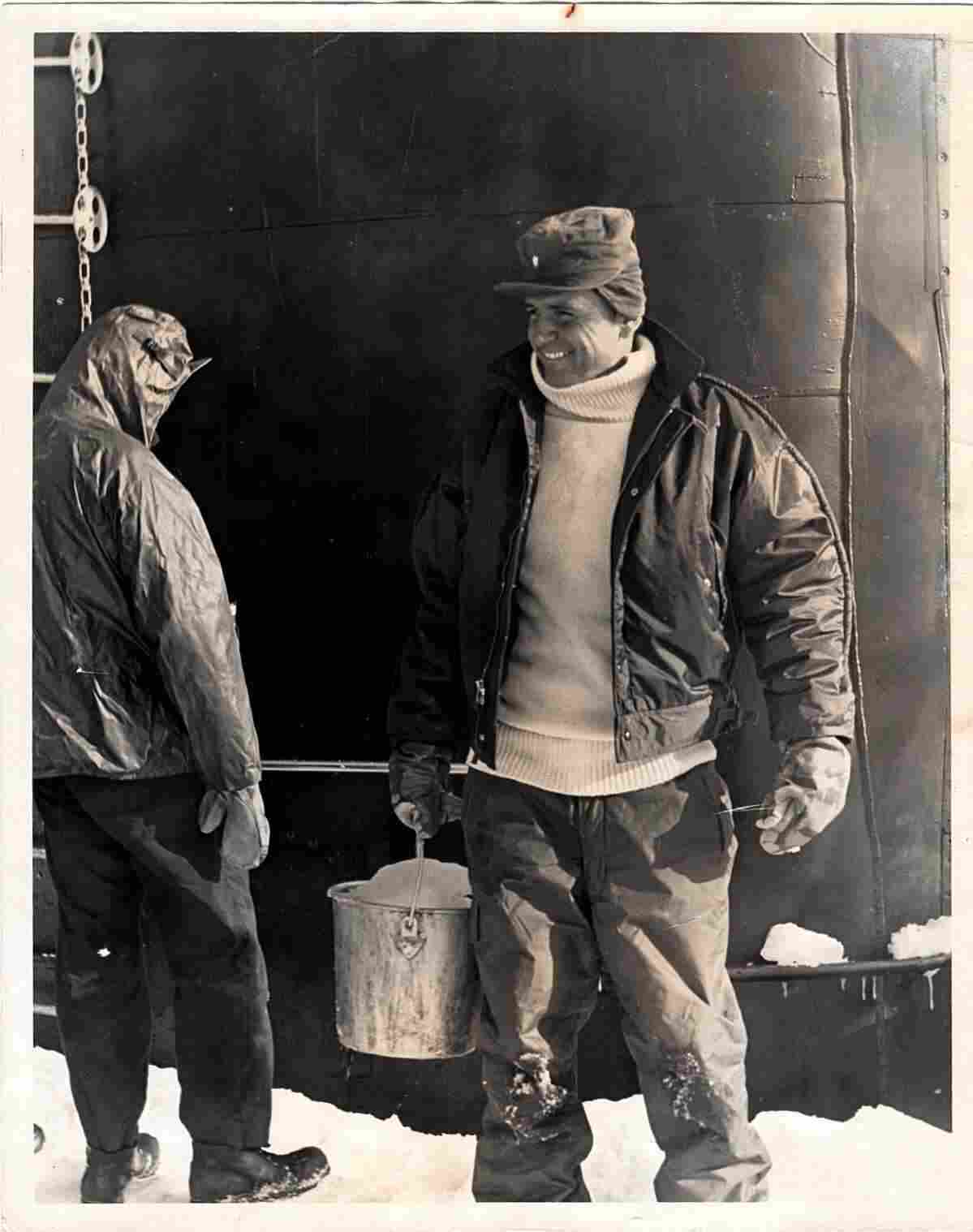 Biography - Tom Jacobs.
CO Seadragon 72-76
Thomas Jacobs was Seadragon's Commanding Officer from mid-1972 until February of 1976.
He grew up in Los Angeles, and graduated from the U. S. Naval Academy in 1958. He rode four submarines before Seadragon, all in the Pacific: USS Caiman (SS 323), USS Permit (SSN 594), USS U. S. Grant (SSBN 631) and as XO of USS Sargo (SSN 583).
During Tom's years as C. O., Seadragon was a steamer. She made two six-month deployments to the Western Pacific and made her third and final trip under the ice pack on Submarine Ice Exercise 1-73, in company with USS Hawkbill. The ship earned a Meritorious Unit Commendation in those years.
After command Tom served on the staff of the Secretary of Defense in the Pentagon, then as Chief Staff Officer to Commander, Submarine Group Seven in Japan. He came back to Pearl Harbor as Commanding Officer of the Naval Submarine Training Center there, and finished his Navy career at CINCPACFLEET.
Tom retired as a Captain in 1986 and worked for the Boeing Company (aka McDonnell Douglas) for 12 years as program manager for various Acoustic and Electro-Optic programs for the Navy, retiring for good in 1997. Now he divides his time between Newport Beach, California, and the North Shore of Oahu.
Tom married, "the prettiest girl in Southern California" in 1962. He and Linda have two children: Belinda, who lives on Oahu, and Tim, living in Redondo Beach, California.
Tom and Linda are committed Christians. They welcome a call or visit from all shipmates