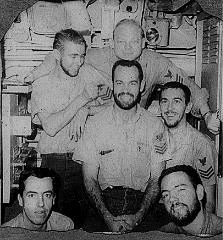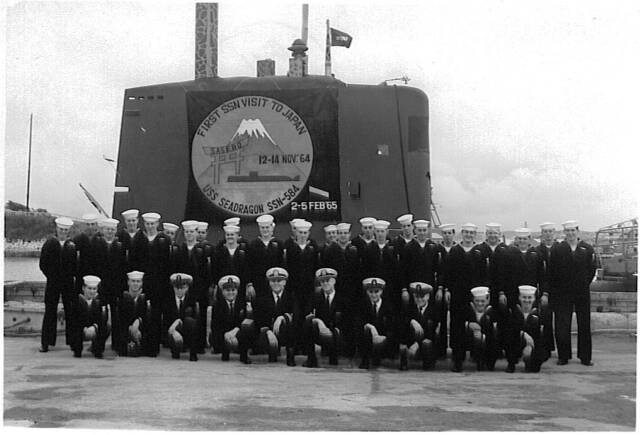 PHOTOS COURTESY OF PAUL ADKISSON 1963-1965

Both pictures were taken during a 1964-65 Westpac deployment, the one during which SEADRAGON participated in two historical events.  On October 27, 1964 SEADRAGON made history as the first nuclear-powered boat/ship to enter Hong Kong Harbor. Of greater significance, on November 12, 1964 She became the first nuclear-powered vessel to enter a Japanese port. That event opened the way for future visits by the U.S. Navy's nuclear fleet. At that time, the entire crew wore dolphins; 100% submarine qualified.

A small group of SEADRAGON "snipes".

Top L to R; William 'Bill' Glover, MM1(SS)  & Tom Whitmer, IC1 (SS)

Center; Paul Adkisson, MM1(SS) & Owen 'Beetle' Bailey, MM1(SS)

Bottom; C.L. Knoedler, EN1(SS) and Richard 'Dick' Walkley, MM1(SS)